Aleix Domènech and Nara López, between CAR and Johan Cruyff Institute
23rd August 2018
Aleix Domènech and Nara López are the two CAR Sant Cugat athletes who have been awarded a scholarship by the Johan Cruyff Institute to study the Master in Sport Management this year in Barcelona
Aleix Domènech and Nara López have been the athletes chosen by the CAR Sant Cugat (Catalonian high performance sports center) to benefit from the scholarships that the Johan Cruyff Institute offers to study the Master in Sport Management (Blended) in Barcelona. Both entities have renewed their collaboration agreement to continue promoting the dual career of high performance athletes.
At only 23 years of age, Aleix Domènech is one of the best triathletes in Spain in the Junior, Sub23 and Elite categories. He has been a member of the Spanish triathlon team since 2014 and highlights in his extensive track record were his two Copa del Rey titles in 2017 and 2018, and Spanish relay championship title in 2017. Aleix holds a degree in advertising and public relations from the Universitat Autònoma de Barcelona and a postgraduate in sports events management and considers that "together with my professional experience and the acquired academic education, the Master in Sport Management will be an ideal complement and an added value to my professional career". The triathlete from Girona aims to "work at the service of a large company in the field of sponsorship, marketing, communication and organization of sporting events".
Nara López is a roller hockey player who plays in the OK Liga and has a degree in psychology from the Universitat Autònoma de Barcelona. After spending the last two seasons at Patí Voltregà Club, Nara will return next year to Club Matí Manlleu, where she previously played for 13 years. At 22, her sporting record is impressive: Catalonia champion and runner-up in the Spanish Sub16 category, European club champion, and winner of the Queen's Cup twice and a European Championship with the Spanish national team, in addition to receiving the Olympic Medal from the Spanish Olympic Committee (COE).
Nara has combined her psychology studies with her sports career, as well as training several teams at the clubs where she has been. "I am very interested in the strategic management of sports organizations and sport marketing, so this Master is a great opportunity for me", she says.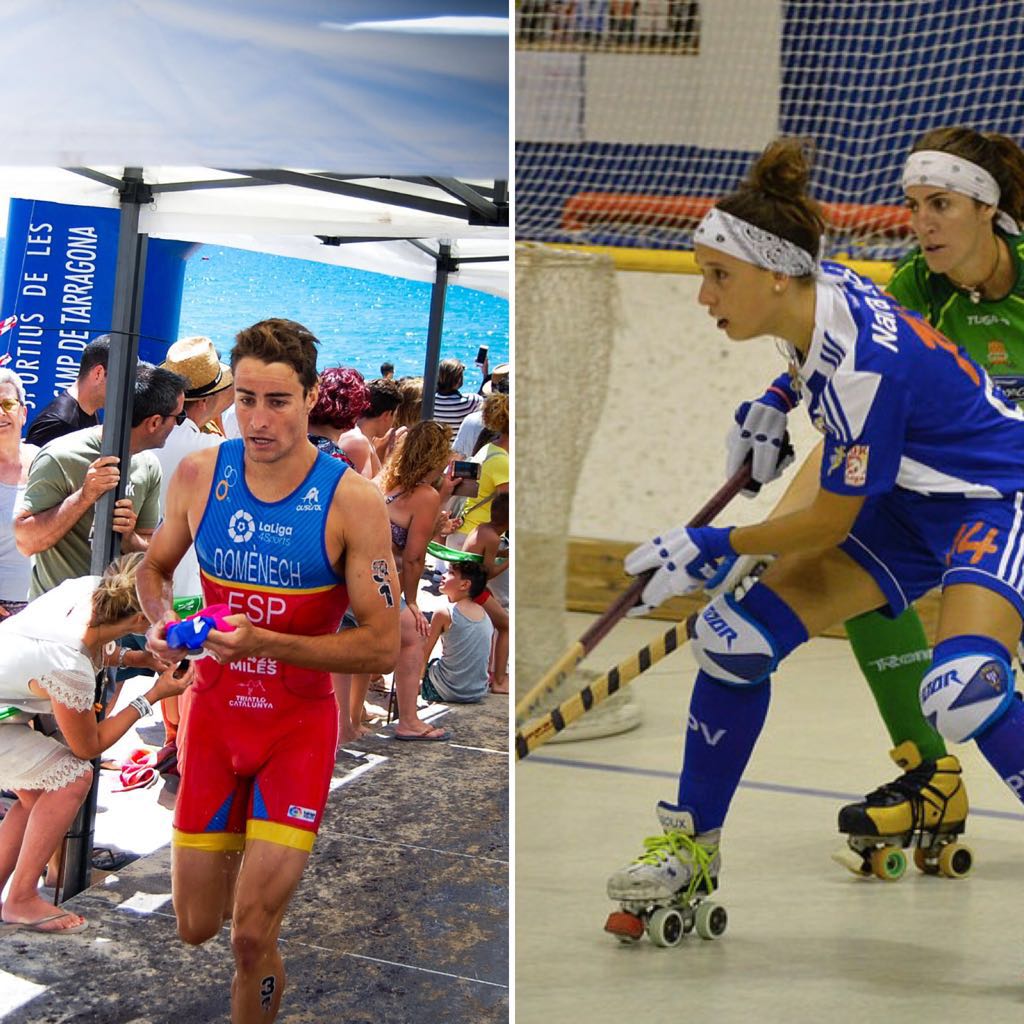 Aleix Domènech and Nara López