Training camp of the high level spanish long jump team
2/5/2023
The long jump team of the RFEA, led by Iván Pedroso, has been training during the past month of April at our Centre.
The team is made up of high level jumpers like Ana Peleteiro, Yulimar Rojas, Jordan Díaz, Eusebio Cáceres, Fatima Diame, Huang Changzhou, Héctor Santos, Tessy Ebosele and Tiago Pereira, all of them under the command of the Olympic gold medalist at the 2000 Sydney Games.
Among its athletes is Ana Peleteiro, triple jump bronze medalist at the Tokyo Games, who was accompanied by her husband Benjamin Compaoré, European triple jump champion, as coach of his team of french.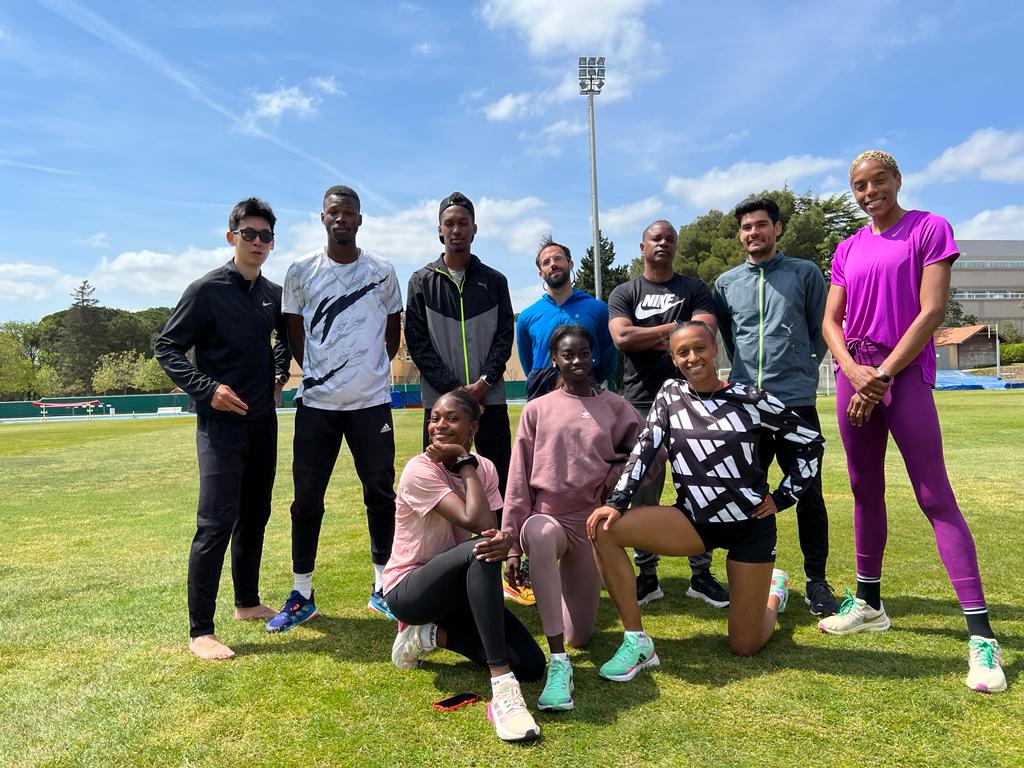 Long jump team, at the CAR