CAR opened its doors after more than two months of total closure
18 May 2020
CAR has reopened its doors today, after it had to close last March 13 due to a positive case of coronavirus in the Center. Although at first a partial closure was proposed, endorsed by the Generalitat, after the positive case and with the new measures of the Government, the total closure proceeded.
CAR, as well as other sports facilities, was placed at the disposal of the Department of Health in case the facility could serve as a field hospital, although in the end it was not necessary. Regarding health personnel, a part was placed in isolation and the rest was mobilized to the Terrassa Health Consortium.
CAR has again received this morning part of its athletes, who have been able to resume their training. In this reopening, with 30% of the total of regular athletes and the minimum essential personnel, all the necessary security measures have been taken to guarantee the health of all the people who have accessed. These measures include taking the temperature at the entrance to the Center or taking turns in training sessions to ensure compliance with current regulations.
Among the groups that have been able to start training today are: part of the water polo team, some athletes, the modern pentathlon group, part of the Olympic and Paralympic swimming and artistic swimming groups, and some tennis players and pilots. It is expected that all the planned groups and athletes will be incorporated throughout the week.
Some of the services and spaces of the Center are still restricted. There is no access to the locker room, dining room or residence for now, and there are no physical therapy, psychology or stress testing services. Health personnel present are conducting all medical check-ups on athletes to minimize the risk against Covid-19, in addition to attending to possible emergencies. The CAR thus begins to recover some normality after two months of closure due to the Covid crisis19.
Never before has the Center closed its doors for more than a couple of days, in its more than thirty years of history.
On the other hand, the Center has received at its reopening the visit of the Minister of the Presidency Meritxell Budó. Accompanied by the Director of the CAR, Ramon Terrassa, and the Secretary General of sport, Gerard Figueras, Budó celebrated the joy of the athletes who have been able to return to training and assured that "it was very important that these facilities could reopen, despite capacity limitations of 30%, so that our athletes could start training. "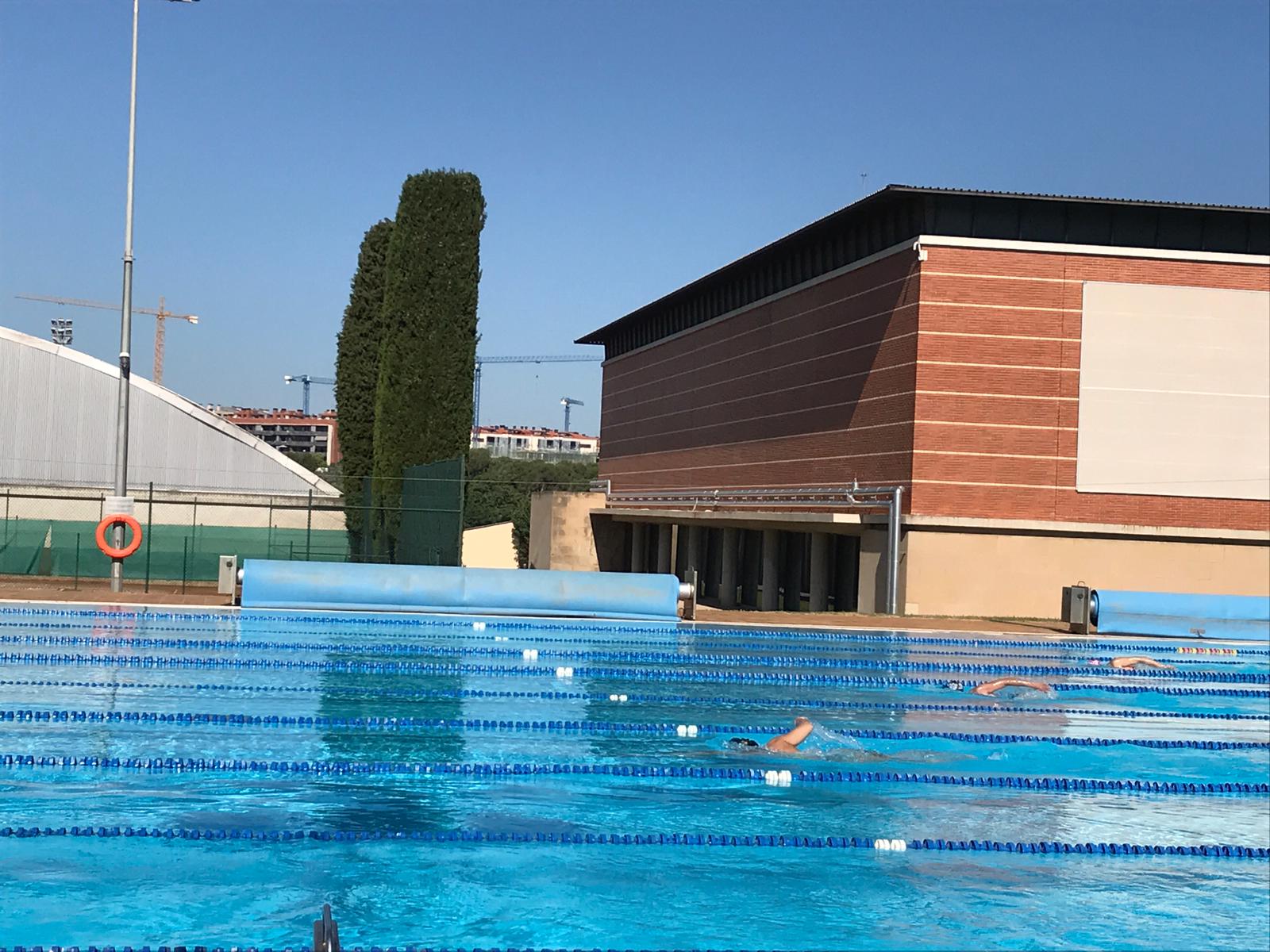 Swimmers are one of the groups that have returned to training