Canada is preparing for the World Athletics Championships at he CAR
8/17/2023
The Canadian athletics team has prepared at the CAR facilities, the Budapest World Athletics Championship, which starts on Saturday.
The group was made up of forty-five athletes with their coaches and the rest of the technical team, almost the entire Canadian team, and among the athletes the 4×100 relay that was World Champion in 2022 stands out (Jerome Blake, Brendon Rodney, André De Grasse-triple medalist at Tokio2020- and Aaron Brown); hammer thrower Camryn Rogers, silver medalist in 2022; decathlete Pierce Lepage, also silver; and Marco Arop, bronze medalist in 800 m at the last World Cup.
During their stay in the CAR, the team shared the athletics track with the athletes and other sportsmen of the CAR, and with the Spanish relay teams, who were also preparing for the World Cup.
Part of the team already left for Budapest on Wednesday, and the small group that is still in the CAR will do so in the coming days.
In June and July, the Canadian Paralympic team was already concentrated in the CAR, which achieved five champions at the World Cup in Paris.
It is expected that next year both Canadian teams, Olympic and Paralympic, will return to the CAR for Paris2024 preparation.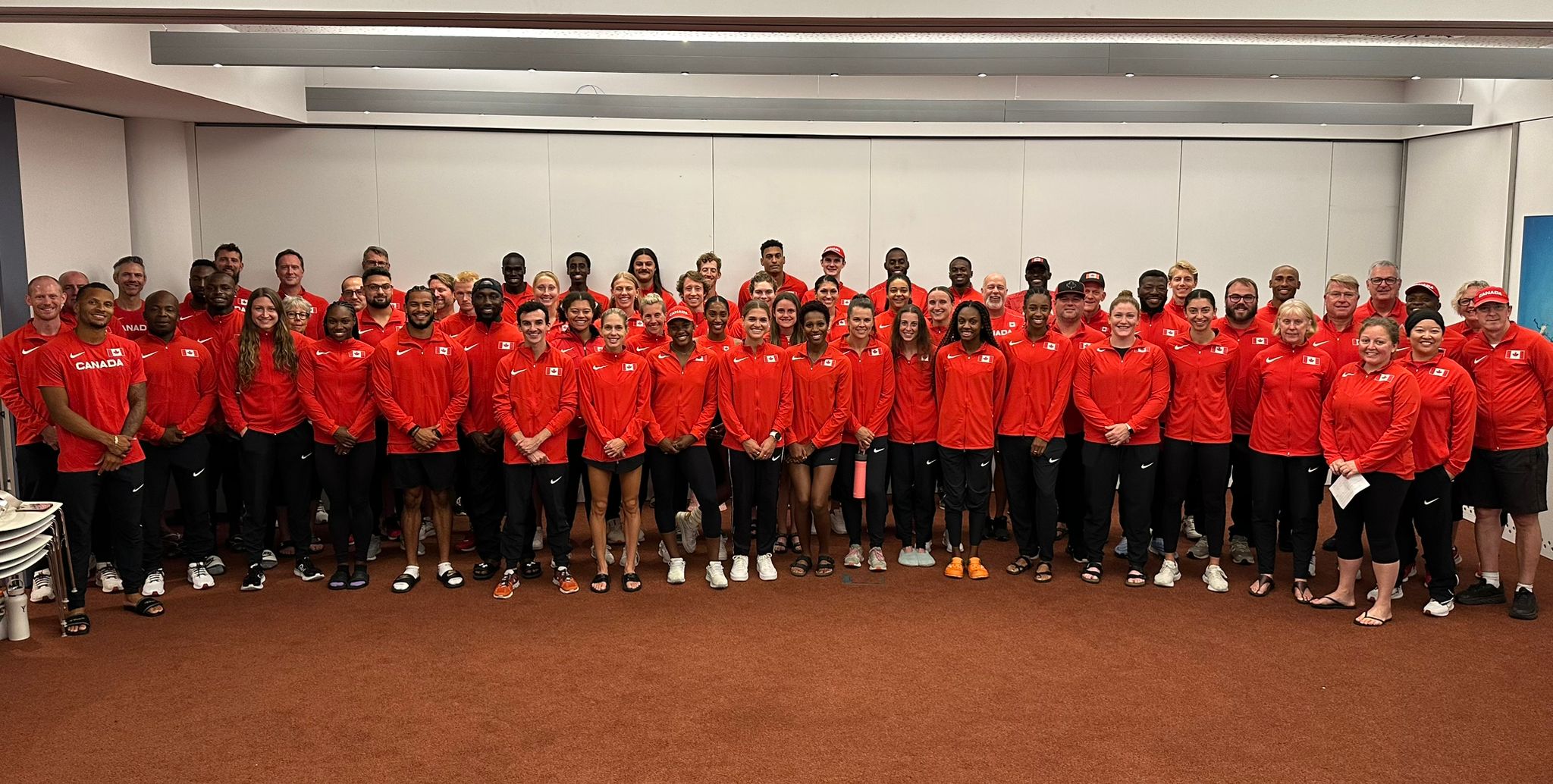 Canadian athletics team in Sant Cugat. Photo courtesy of Canada Athletics