Three medals at the World Championship for the youth 'synchro' team
7/9/2023
The youth spanishartistic swimming team, which throughout the month of August has been preparing at the CAR under the orders of Nerea Sánchez, has participated in the World Championship  in the category, where it has won three medals.
The first silver medal went to the mixed technical duet formed by Eneko Sánchez and Helena López. The team then won the bronze medal in combo, and on the last day of competition, another silver medal in the free team.
These results, as well as those achieved by the junior team at the European Championships, which also prepared in a stage at the CAR, show that there is a promising future in artistic swimming, following in the wake of the absolute team at the World Championship Fukuoka in July.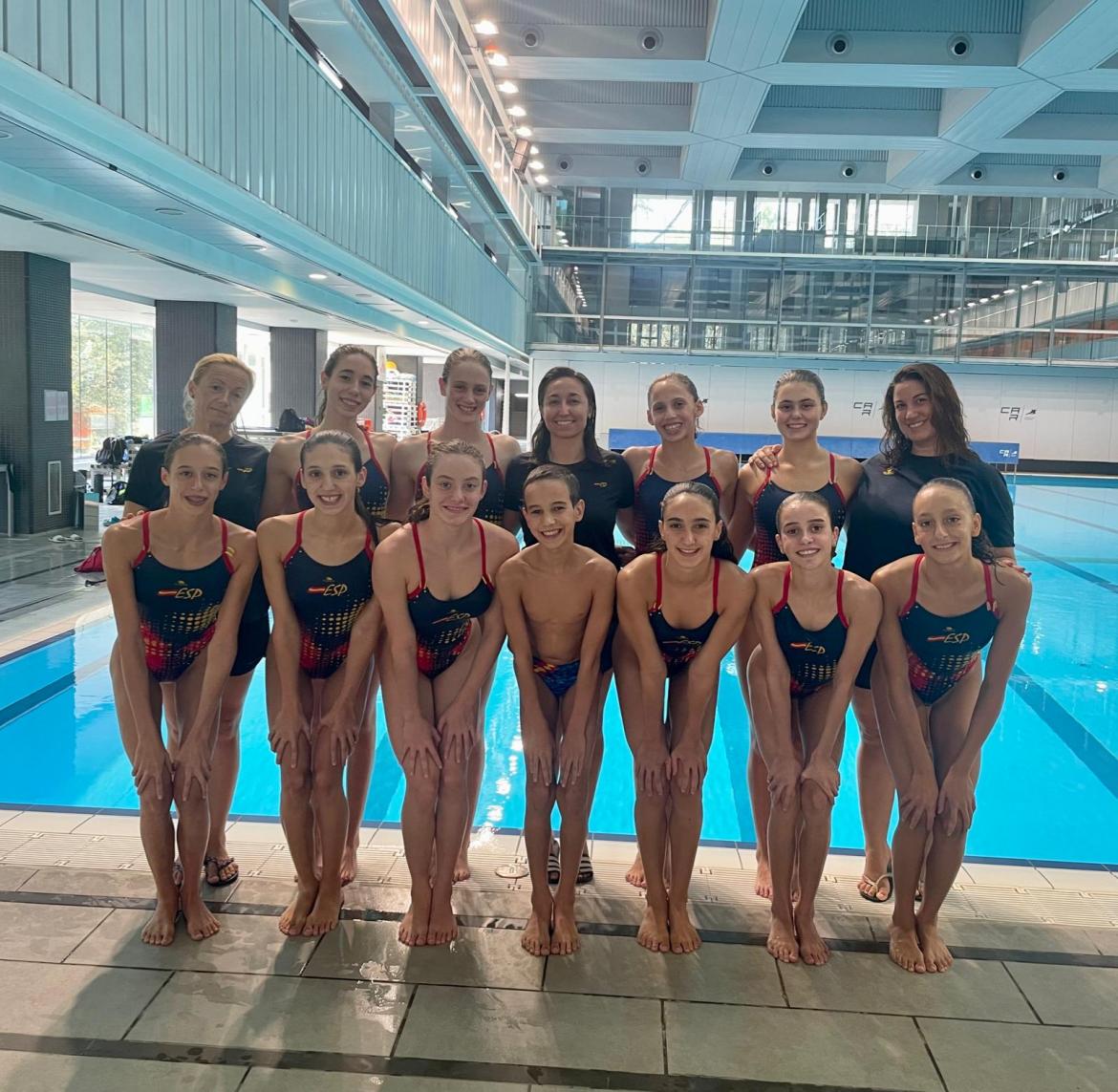 The youth synchro tem at the CAR. Photo: RFEN