Summary of the Athletics World's Chammpionship
1/9/2023
The city of Budapest hosted the World Athletics Championships from August 19 to 27, with the participation of four CAR athletes: Jaël Bestué (speed), Sergio Fernández (hurdles), Samuel Garcia (relay) and Laura Redondo (throw of hammer).
The sprinter Jaël Bestué has made history by being the first Spanish woman to reach the semi-finals in the two individual events in which she has participated, the 100 m in which she finished 23rd, and the 200 m, in which she finished 13th, and where it was only one hundredth of the Olympic square. He was also part of the 4×100 relay, which failed to qualify for the final.
Sergio Fernández, who was returning to the international first line after spending two years without being able to compete due to injury, after winning the Spanish Championship, could not make it to the semi-finals.
Samuel Garcia was part of the Spanish 4×400 relay, which did not make it to the final, finishing eighth in its semi-finals, with controversy because in one of the witness exchanges, one of the Indian relays obstructed the passage of the Catalan Bernat Erta, who crashed, losing positions and time.
Laura Redondo, in the hammer throw, did not make it to the finals and with a mark of 66.95m, she was in 29th position.,
It is also worth noting the performance of Cristina Montesinos, 5th in the 35 km march, with a personal best (2:45:32), who has been part of the preparation for the CAR with Valentí Massana, and who joins as a scholarship athlete this season 2023-24.
On the other hand, the Canadian team that did a stage in the CAR, with practically the whole team, in the weeks before the World Cup, played a magnificent role in Budapest, finishing in second place in the medal table, only surpassed by the USA. It is worth noting among the results, the medals obtained by Camryn Rogers, gold in hammer throw; Pierce LePage, gold in decathlon; Marco Arop, gold in 800m; Damian Warner, silver in decathlon; and Sara Mitton, silver in shot put.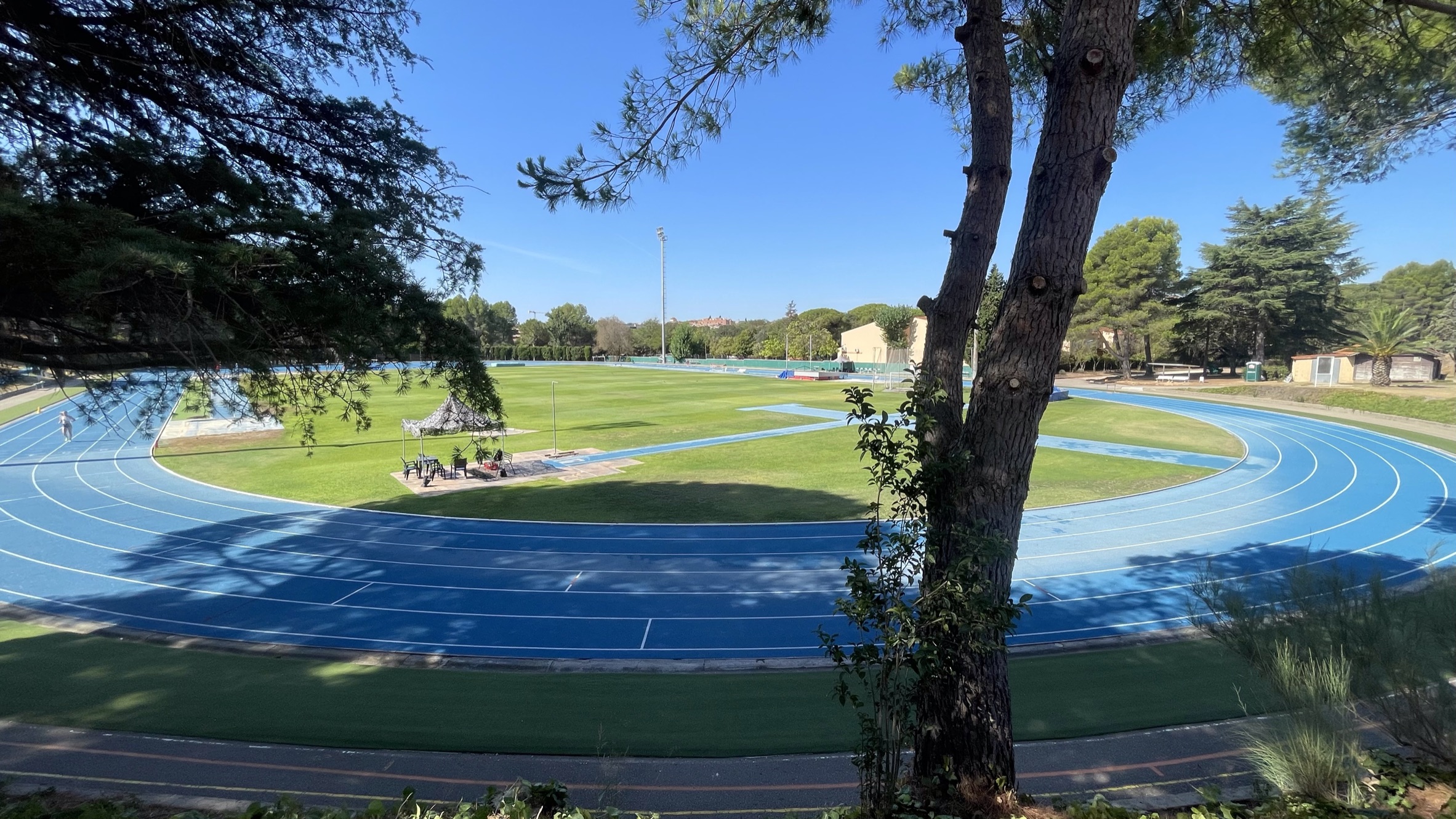 Athletics track of the CAR