World Silver for the U20 women's water polo team
15/9/2023
The junior women's (U20) water polo team has finished their participation in the World Cup with the silver medal. The competition was held in Coimbra (Portugal) from September 8 to 15.
The team, led by Nani Guiu, prepared throughout the month of August at the CAR and in the last days (September 3-5) held a joint stage with the Australian team of the same category. In addition, most of the players are or have been part of the water polo group of the Catalan Federation in the Centre, and some were already in the absolute team that was also runner-up in the World in Fukuoka.
The team had finished the first phase of the championship as the first in its group (which included Brazil, Greece and the Netherlands), then had defeated Israel (10-4) in the quarter-finals and the Netherlands (14-4) in the semi-final In the final, however, he could not defeat the powerful Hungary, who won the match by 10-13.
On the other hand, the young Elena Ruiz has been designated as the best player of the World Cup, after having already been the best player of the Absolute World Cup in Fukuoka in July.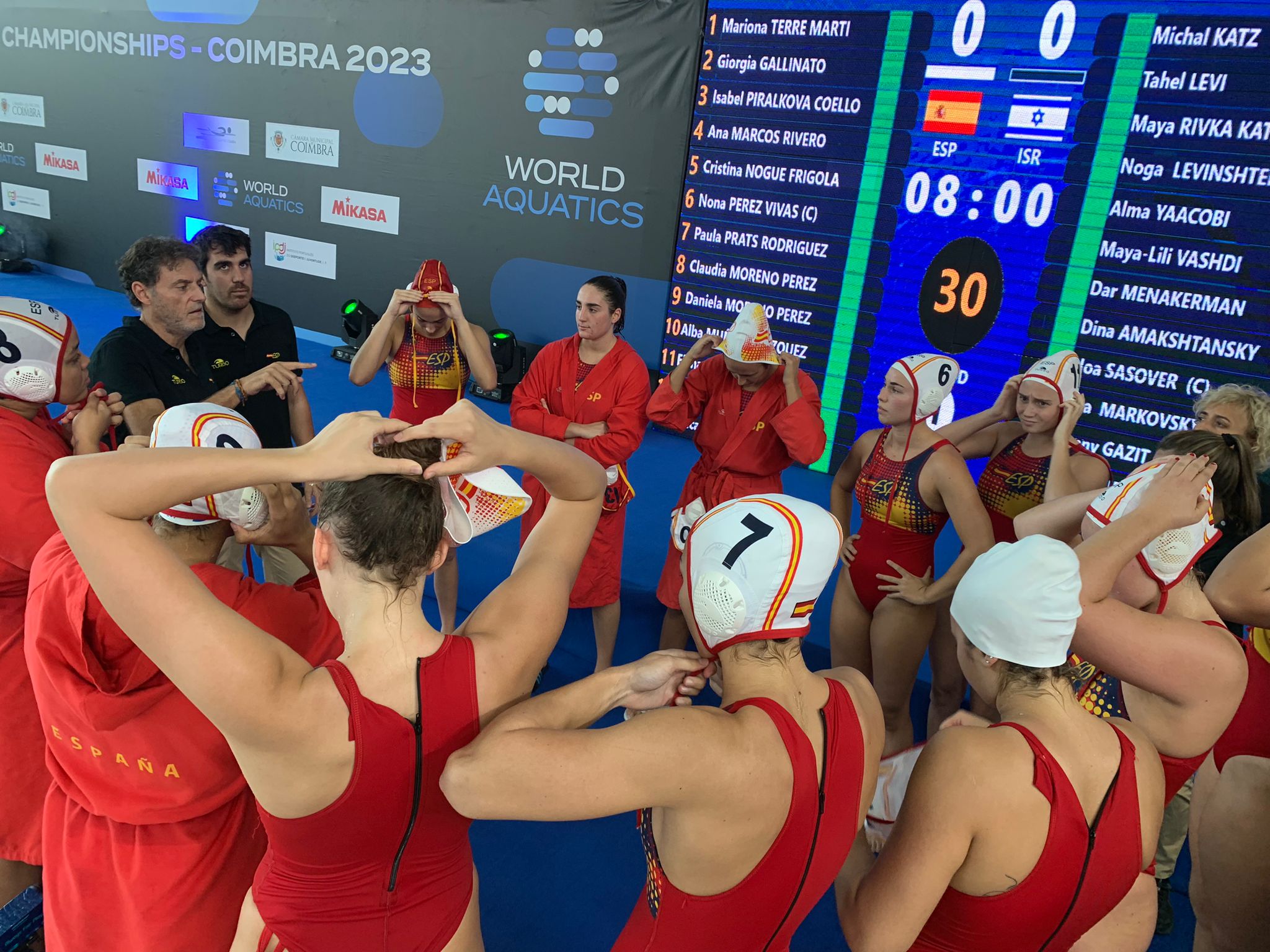 U20 water-polo wome'ns team during the World's Championship. Photo: RFEN