Start of the first CAD course of Olympic Solidarity in 2023
The 45th edition of the General Training Course in Sports applied Sciences for coaches (CAD Course), organized by the CAR in collaboration with the INEFC and the Olympic Solidarity program of the International Olympic Committee, began last February 1st .
This course is conducted in a hybrid format, online from the participants' countries of origin, and face-to-face at the CAR.
Right now, the first group of this course, 45.1, is in the Center and will last until February 23. The second part of the course, 45.2, will take place from March 1 to 23.
Group 45.1 includes thirteen coaches from different disciplines such as athletics, swimming, fencing or gymnastics, and representing different South American and African countries, such as El Salvador, Chile, Ecuador, Argentina, Cuba, Colombia, Brazil, Equatorial Guinea, Uruguay, Bolivia and Panama.
The students, as usual, combine practical classes with theoretical ones, and also make visits to different representative places such as the Olympic Museum or the Camp Nou.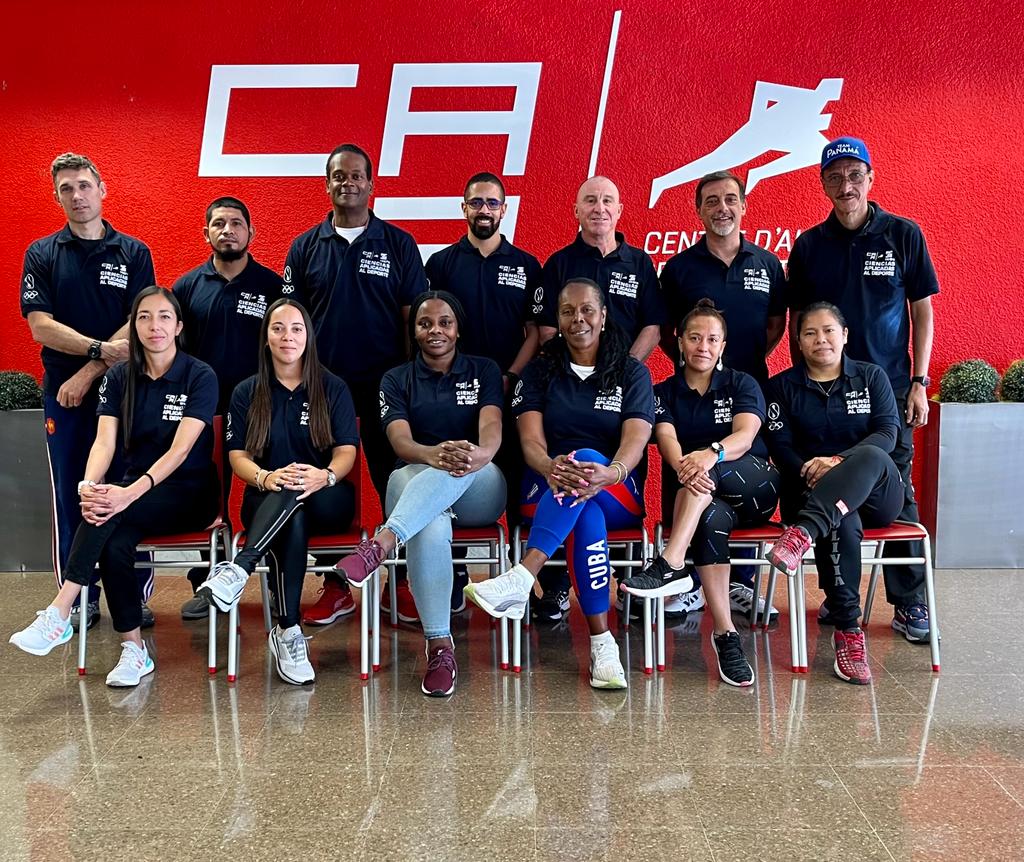 The group of trainers who make up this 45.1 CAD course