Oriol Mena, Dakar champion with Eryk Goczal
18/1/2023
The Dakar Rally 2023 started on the last day of 2022, and ended last Sunday, January 15. In this year's edition, the route was through Saudi Arabia.
Several drivers linked to the CAR have participated, as usual, in the most famous rally, with uneven results.
The most successful participation was that of Oriol Mena who, acting as co-driver for the young Eryk Goczal, became champions in the T4 category (SidebySide cars). This is the first participation of 18-year-old Goczal, the youngest driver ever to take part in a Dakar, and obviously the youngest to win the title.
In the same category, T4, Gerard Farrés as pilot with Diego Ortega Gil as co-pilot, achieved fifth position.
It was also a good performance by Lorenzo Santolino, who participated in the rally for the fifth time and was classified in the ninth position of the motorcycle overall.
Isidre Esteve, who participated in the T1 category (cars), finished in 24th position.
There are three drivers, however, who have not been able to finish the Dakar. The first was Mercè Marti, who suffered an accident already in the first stage, and who finally had to abandon. On January 4, Àlex Haro, who was Orlando Terranova's co-pilot, also had to leave, due to an injury to his pilot's back. The same situation was experienced by Lucas Cruz, who suffered an accident that caused serious damage to the car and an injury to Carlos Sainz.
The 2024 Dakar Rally will once again take place in Saudi Arabia.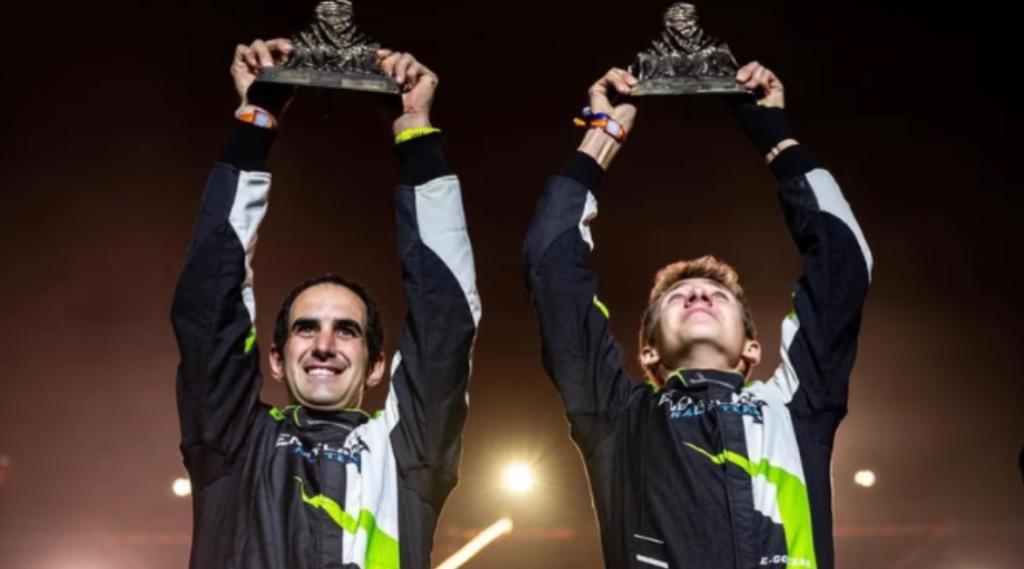 Gozcal and Mena, champions of 2023 Dakar