International training camps in December
During this month of December, international gatherings of different countries and sports have taken place at the Center.
At the beginning of the month, there were artistic gymnastics groups from Norway, divided into two groups. A group, the largest, made up of artistic gymnastics and swimming jumps athletes from the Absolut Sportsreiser center, with around 50 members, and a men's gymnastics group from the city of Tromso.
On the other hand, Wednesday ended the concentration of a group of young female artistic gymnasts from Tel-Aviv, who have shared a room with the Catalan gymnasts.
Another group that has been to the CAR in December is the French throwing team (athletics). It is a group that stays in the CAR regularly, but had not been able to do so in recent years due to the pandemic. In the group, there are world medalists such as Quentin Bigot or Rosa Loga. The selection was at the CAR from the second to the twelfth of December.
Finally, two international groups visited the CAR invited by the Catalan Swimming Federation, they are the women's under-15 water polo team from the Netherlands, and the men's team from Germany. Both groups shared training with the federation's water polo groups at the Centre.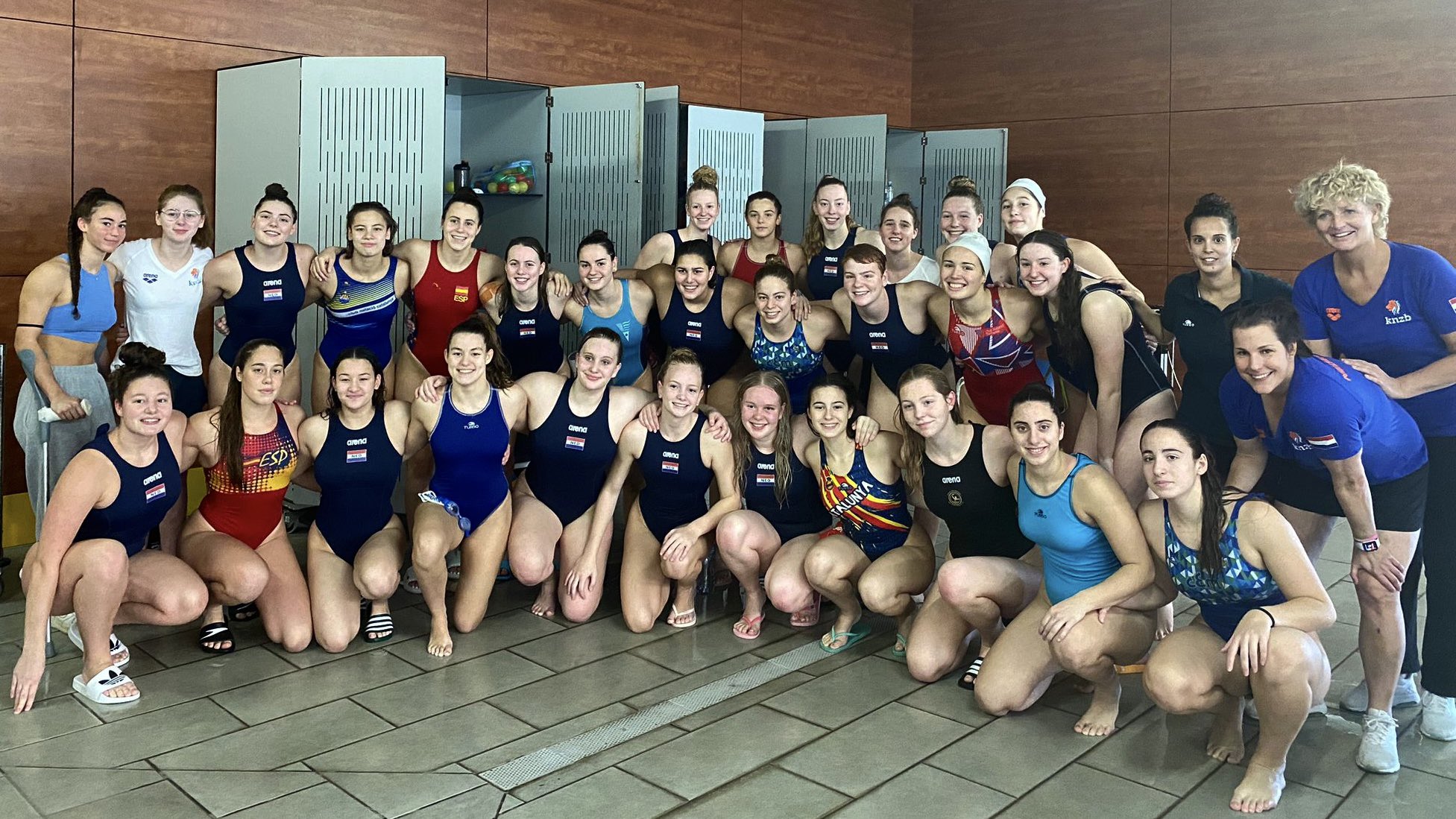 T
he women's water polo group from the Netherlands shared training with our water polo players.
*Photo: FCN