New exercise floor in women's artistic gymnastics room
13/1/2022 
At the end of December, the CAR women's artistic gymnastics room released a new exercise floor, a long-standing claim of the group, in order to train in the same conditions of competition.
The new floor, from the Gymnova brand and approved, will allow the group's gymnasts to train on the same surface as they'll compete . Some time ago, the exercise floor of the men's room was renewed, with a  Jansen-Fritsen brand's mat.  The fact of having two different companies exercise floors, in both rooms, is an advantage, since, depending on the brand they will find in competition, both groups can train on exactly the same surface.
At a technical level, the nwe mat is more dynamic, and offers an advantage when it comes to jumping and bouncing.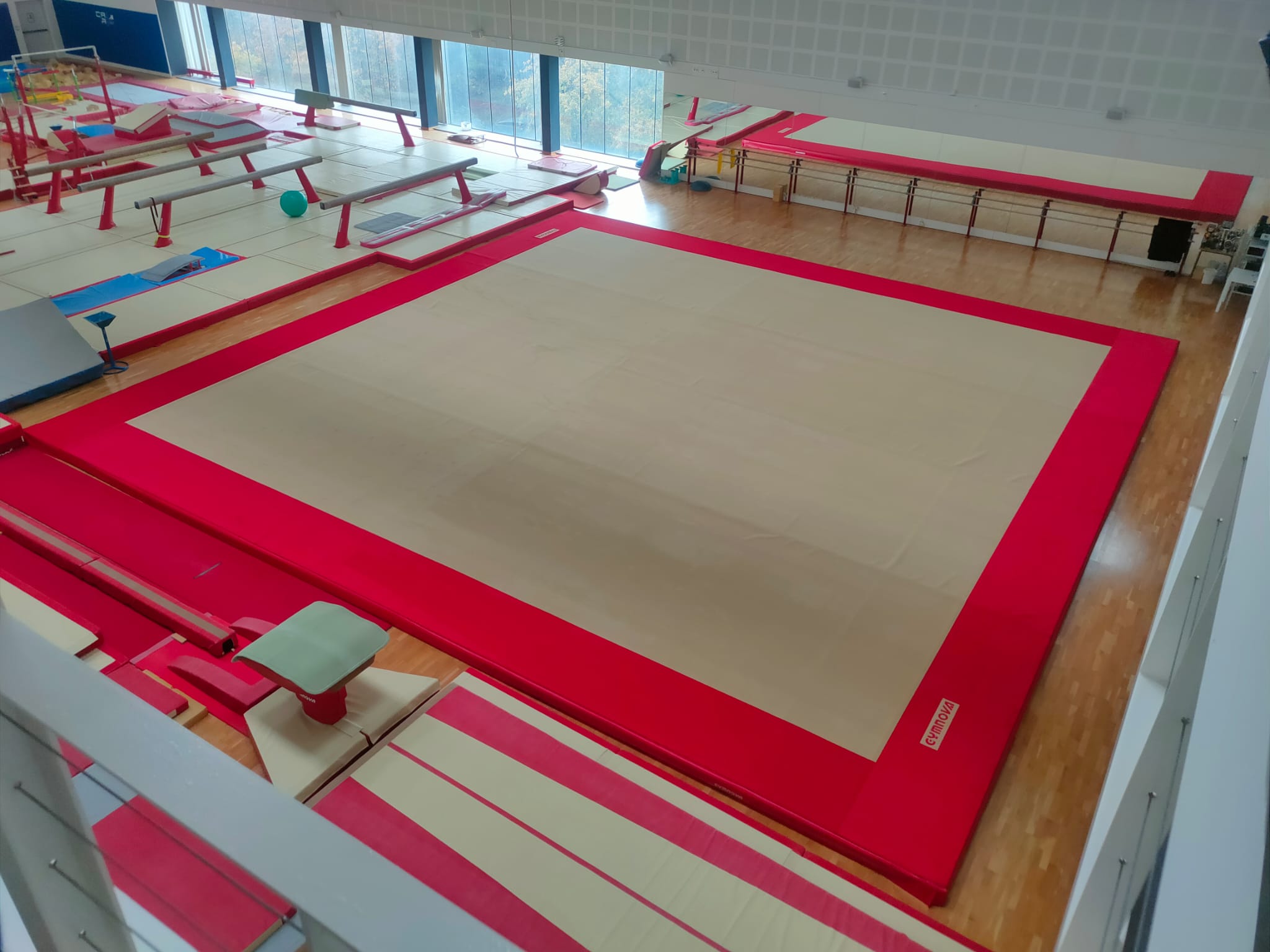 New exercise floor on WAG room