Dutch and spanish table tennis pre-season
The Spanish table tennis team started their pre-season stage in CAR Sant Cugat last week. The group will be staying at the Center until Friday, and next week  will remain here the group of athletes who will do all the season at the CAR. Last week, the group was limited to physical preparation, while yesterday the technical work began in the table tennis room.
This week – they arrived yesterday – joined them a part of the Dutch women's team, with a group consisting of seven players of different categories and two coaches, who will be in the Center until the ninth of September. This is the third consecutive year that a group from the Dutch Tennis Table Federation comes to the CAR to do some part of the preparation together with the athletes of the Spanish and Catalan federations.
Since the inauguration of the sport module of the CAR, in 2012, which has a table tennis room between the facilities, the stages, both from Spanish and international groups, have increased in the Center of this sport.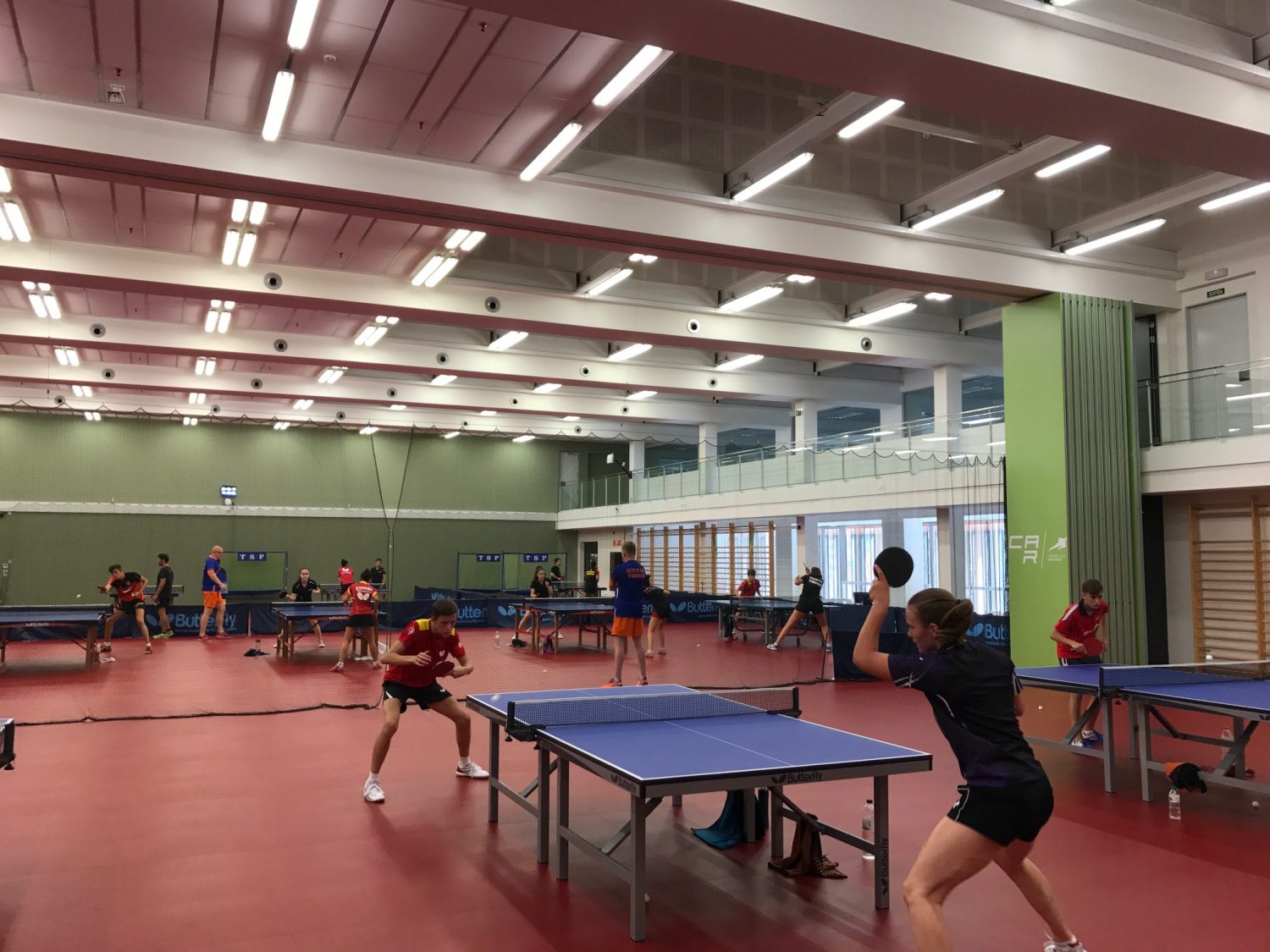 Dutch and Spanish table tennis training this morning