David Franco and Andrés Martínez, Trampoline World Champions for teams
21/11/2022
Last week, the Absolute Trampoline Gymnastics World Championship was held in Sofia, in which the Spanish men's double mini-trampomp team was proclaimed Champion.
The team consisted of David Franco, Andrés Martínez, Carlos del Ser and Nicolás Toribio. The first two are from the CAR group, and they have all held several preparatory meetings at the Center. It is the same team that already won the gold medal at the European Championship last June.
As for the girls, the CAR jumper Noemí Romero participated in the individual competition, but almost without preparation due to an injury. Although he completed the exercise, he was unable to advance to the semi-finals.
In the trampoline category, David Vega qualified for the semi-final, finishing sixteenth. The men's synchro team formed by Andrés Martínez and David Franco, both from the CAR, were two weeks apart in the semi-final.
Now it's the turn of the youngest, who participate until Sunday in the World Championship for ages, also in Sofia. For the CAR, Lea Asensio, Xavi Fontanillas, Desirée Valero and Alejandro Laprida are competing.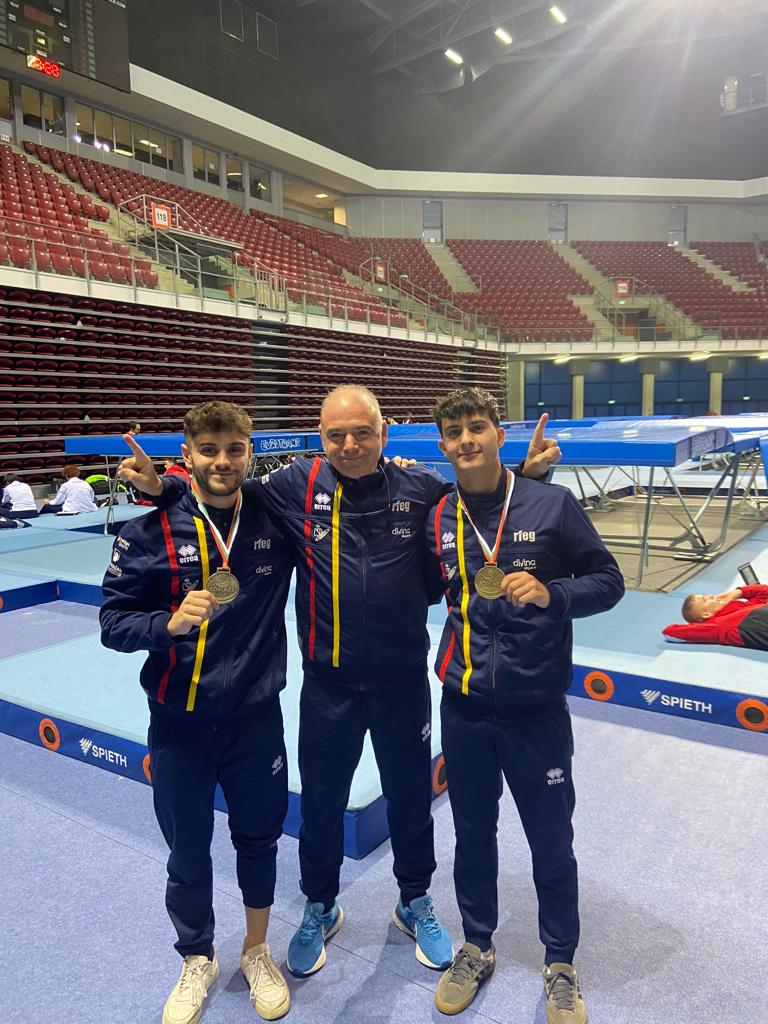 Franco and Martínez,with their coach Guillem Villa, at the World Champs