Two bronzes and a fourth place in the European Climbing
26/8/2022
The European Climbing Championship took place in mid-August in Munich, with the participation of the two CAR climbers, Alberto Ginés and Erik Noya.
Alberto Ginés, who after winning the gold medal last year in Tokyo, has dragged this 2022 physical problems, returned to the competition in this European, with a good performance, getting two bronze medals . the first was in the difficulty test, and the second in the combined test.
The combined event will be Olympic in Paris 2024, and in this championship the new scoring system that will be used at the Games has been tested, so this Guinness medal is a good starting point for the Paris meeting.
His partner in the Center, Erik Noya, managed to qualify in fourth position in the speed test.
The climbing group led by David Macià at the CAR will grow this autumn, thanks to the new facility that the Center will soon incorporate for this discipline.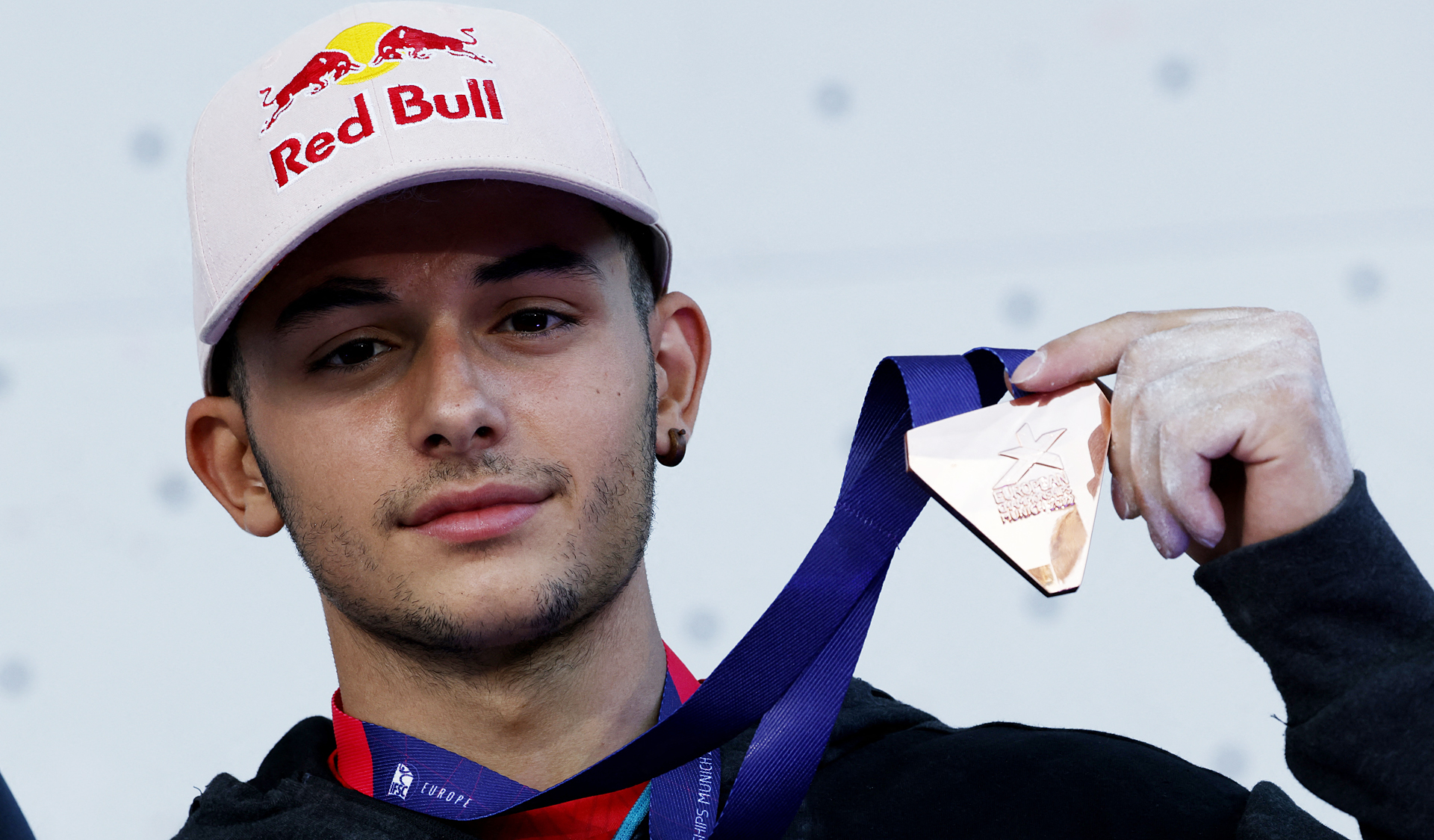 Foto: FEDME.- Alberto Ginés with one of the bronze medals