Training of Finnish coaches in the CAR
15/9/2021
About twenty Finnish coaches were this Monday at the CAR of Sant Cugat carrying out training. These are technicians, from different sports and regions of the country, who participate in an educational program of the Finnish Olympic Committee, which considered it interesting to include getting to know the Catalan center.
This stay is part of the collaboration that the CAR has maintained for years with the Kuortane Olympic Training Center, one of the high performance centers in Finland. Both Centers are part of the International Association of High Performance Centers (Association of Sport Performance Centers), an organization that wants to be a space for knowledge exchange and collaboration between entities that work on sports performance throughout the world.
The group was able to visit the CAR facilities, received a class from Finnish Olympic coaches, participated in a session with CAR technicians, had a talk about dual career and its application, and finally they attended different training sessions at the CAR.
In addition, the group also visited different areas of the Olympic legacy of Barcelona'92.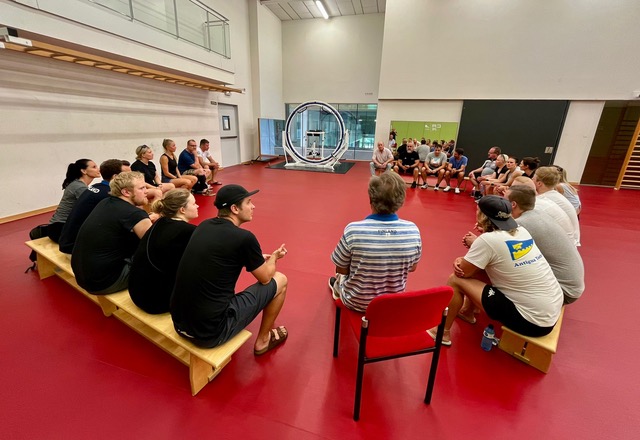 Group of Finnish coaches in the CAR, with technicians from the Centre