Tom Sykes, exercise test in the CAR
Kawasaki Superbike rider, Tom Sykes, has passed today in the CAR of Sant Cugat his complete medical review and test of effort prior to the start of the circuit 2017 of this modality. Tom Sykes has been three times runner-up in the world, including 2016, and had been champion in 2013.
The competitive schedule begins later this month in Australia, and like him, many other athletes in the world of motorcycling are carrying out the stress tests in the CAR coinciding with the start of the season to check their physical condition. Just 10 days ago, his teammate and rival in his fight for the world title, Jonathan Rea, already passed through the Center with this reason.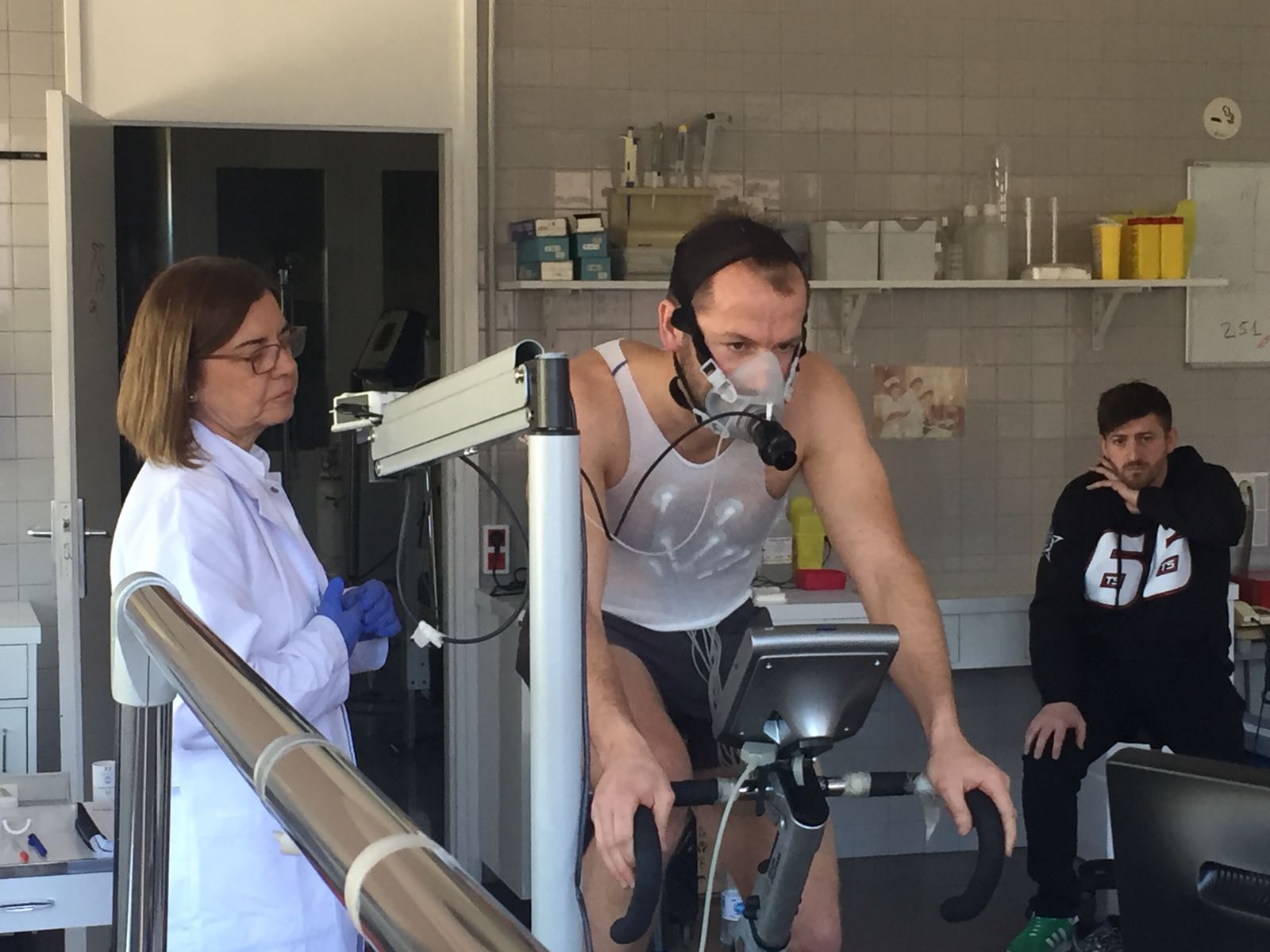 Exercise test of Tom Sykes.