The road to Dakar 2017 goes over the CAR
The Dakar Rally just exemplifies the role of CAR in spanish and catalan elite sports, beyond the Olympic modalities. The 2017 edition is gearing up weeks ago, and the next day the riders will move to Asuncion, starting point of the raid. A big number of drivers in our country have made part of their preparation for the rally at the Centre for Excellence. In fact, the best classified in motorcycle of 2016 and the most likely spanish to make a good role in 2017, have passed at some time or another.
Nani Roma is a pilot with more involvement in the CAR Sant Cugat, who throughout the year makes use of its fitness services, psychology, nutrition and physiological control. In addition, Nani Roma trains for competition in the CAR climatic chamber, controlled by a physiologist from the Centre, so that you can predict how your body will react under conditions of temperature, humidity and lack of oxygen (for height). The same preparation has also followed his copilot Alex Haro. This car is one of the strong candidates to win or do well at the 2017 Dakar.
Haro Roma and Lucas Cruz, Carlos Sainz copilot, one of the possible winners of the rally, takes advantage to the same services too.
In motorcycles, service users are Gerard Farrés, first Spanish ranked in 2016 edition(8th) and Armand Monleon second spanish ranked (10th). These two drivers make use of services including sports psychology.
Finally, we should mention Laia Sanz, who ranks as a favorite to be the first woman to cross the finish line, who has fellowship at the Centre.
But linking the CAR this historic rally even further pilots involved, as technical director of the race, Marc Coma on the stage of sport also did much of the preparation at the Centre, as medical and psychological monitoring and received nutritional counseling.
Marc Coma, thanks to his extensive experience as a pilot in the Dakar has introduced some changes and improvements to the rules and layout, making the 2017 Dakar edition one of the most demanding.
A case apart, which adds another aspect purely sporting with clinical involvement is Isidre Esteve, who has an agreement with the CAR through its Foundation. Isidre Esteve is going to test during the rally a smart pillow for the prevention of skin lesions (sores). This competition is a test of the pillow, which if exceeded, will go on sale shortly for the application to conventional wheelchair. This pillow he showed a better response than others to prevent ulcers in a study done entirely in the CAR in 2013.
Esteve has also made use of the climatic chamber and has received support from the Department of Nutrition, considered the Dakar inclusion as an example, since the drivers of the adapted modality participate jointly with others, doing the same test, same route and being part of the same classification.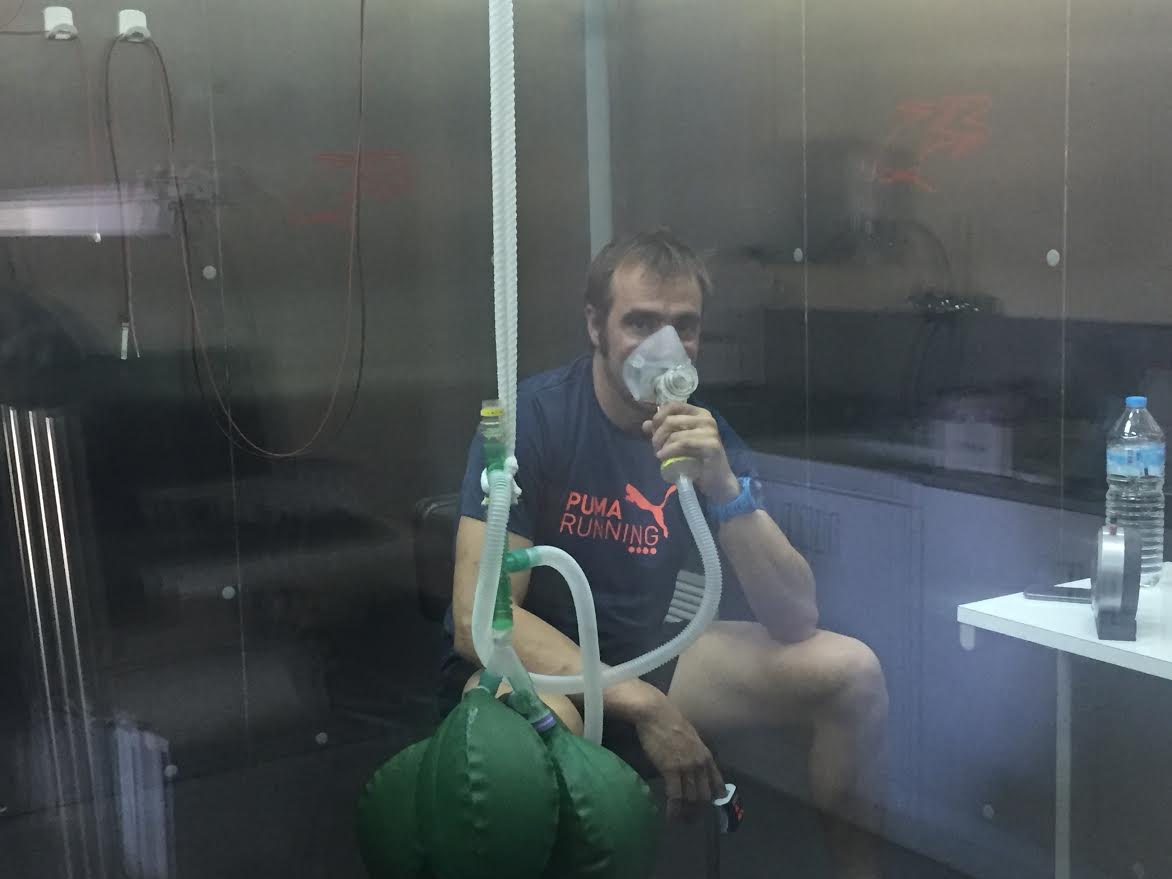 Nani Roma during one of the tests.